Firoa Studios, a traditional chain of appartments, situated in a quiet, pleasant location just 150 meters away from the village centre. It consists of 12 bed-sitters and 3 double room apartments. We are a two-minute walk from the beach.

There is a capacity of additional beds for families with young children. All rooms are equipped with independent balcony, unlimited sea view, a fridge, a small cooker, A/C, a bathroom with 24-hour hot water and a TV Set, free WiFi and A/C. The rooms are accesible by car using the ring road for transporting your luggage. Credit cards Visa and MasterCard accepted. We provide daily cleaning and free transfer from the port. Check in 15:00, check out 12:00.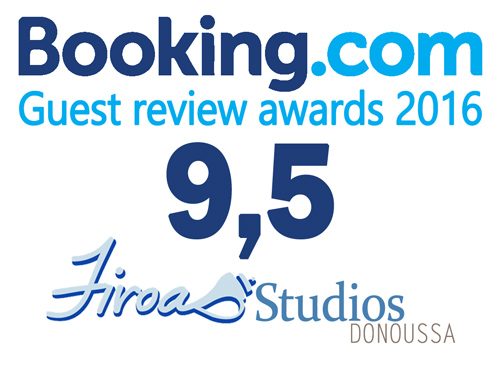 *There is a private space available for parking.
*Credit cards Visa and Mastercard accepted.
*We provide daily cleaning.